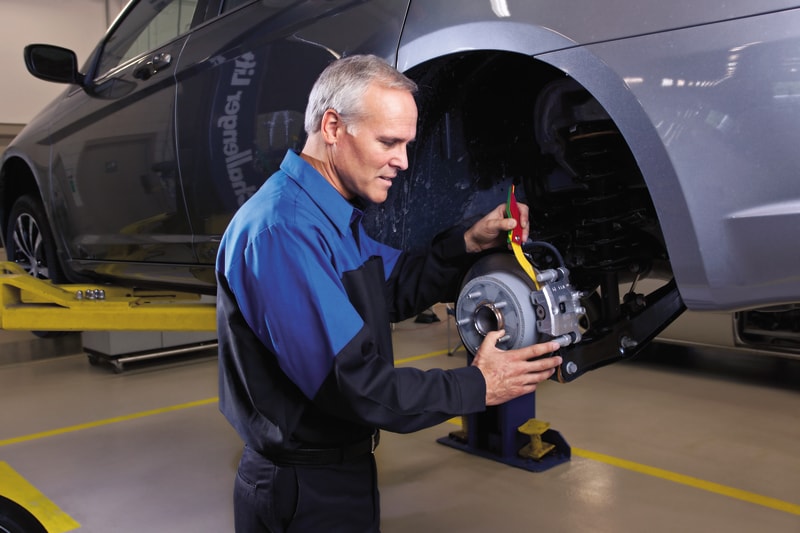 ?We understand that our Hopkinsville customers have busy lives. From work to running errands, taking care of the kids, and exploring new hobbies, we know your schedules are full. We put our customers first and ensure that we cater to your needs. We know that when it comes time to service our car, it can be stressful trying to find a time slot that works, especially if you need your car for work. But, not to worry! Here at Gary Mathews Motors, we offer express lane service for all our Springfield TN and Fort Campbell customers, both new and returning.
Your time is valuable, which is why we have specifically designed our service center to move quickly and efficiently. Our service team has been specifically trained to work at a pace that works around you. And the best part? You don't need an appointment! If you have an urgent fix, all you have to do is drive up to our garage doors, and we'll get right to work! You can hang out in our lobby and enjoy refreshments while we take care of the tough stuff.
Express Lane Fixes
We offer an extensive list of express lane services. Listed below are maintenance checks we can accomplish in no time!
Chassis Lube
Filter Changes
Oil Check and Change
Tire Rotations, Tire Wear and Pressure Check
Battery Check and Replacement
Wiper Blade Replacements
Multipoint Checkup
Coolant and Fluid Levels (checks and top-offs)
Exterior Bulb Replacements
Why Choose Gary Mathews Motors
When it comes to your vehicle, you want it to be performing at its best. When something goes wrong, or parts need to be replaced, you risked a hefty service bill, other issues arising and putting yourself and others in danger, due to driving an unsafe car. If something starts to sound wrong, feel wrong or a light pops up we suggest you take care of the issue as soon as possible.
Our Mopar® Express Lane uses only the best quality parts. Mopar® parts are used on all Jeep®, Chrysler, RAM, Dodge, and FIAT® models, and all parts have been tested to make sure they fit and function properly in your vehicle.
We use Pennzoil® Motor Oil to ensure that your car runs the way it should and at maximum efficiency. When your car drives with dirty oil, you risk harming other systems due to the fact that the oil is like the blood of your vehicle and gives energy to different parts. In additional to Pennzoil® Motor Oil we also offer Pennzoil synthetic oil to keep your engine clean and operating for many more years to come.
If you are a Springfield TN driver looking for a reliable service center to get your car tuned up, visit us today! Our maintenance team knows the ins and outs of your car, and we are ready to show you what we have to offer. It's worth going to a garage that is certified to get the job done right the first time.
Once you have dropped your car off, you can enjoy our free Wi-Fi, shuttle service, a rental vehicle if necessary, or even enjoy our shuttle service if we think the maintenance will take longer than expected. Getting your car serviced shouldn't be stressful! If we find more issues than you thought were present, we will let you know as soon as we find it, so you have all the information.
If you have any further questions about our fast service or have questions about making an appointment, we welcome a phone call, and one of our customer service representatives will happily assist you.