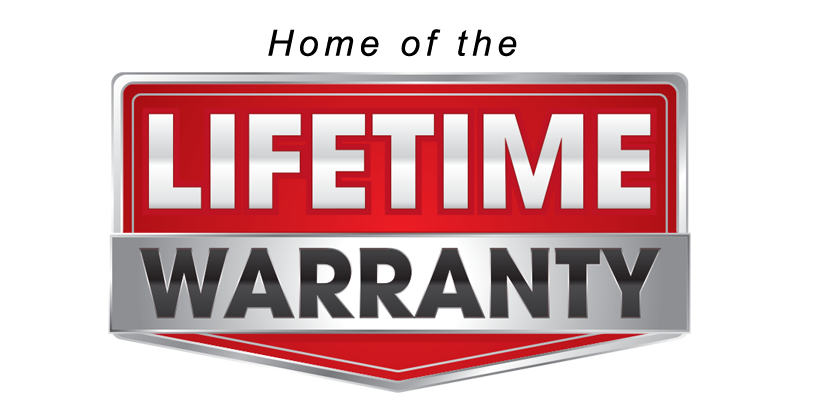 Which vehicles come with the Lifetime Warranty? The warranty applies to all new vehicles sold by Gary Mathews Chrysler Dodge Jeep Ram Fiat, except a few select models below.* It also applies to select pre-owned vehicles that are five model years old or newer with less than 50,000 miles, that have passed our Warranty For Life certification program and a CarFax or similar inspection.*
How long is the Lifetime Warranty really good for? Warranty For Life is valid for as long as you own the vehicle for an unlimited time, unlimited miles.
How much will it cost me? We're building Customers for Life, so the Lifetime Powertrain Limited Warranty comes standard with every qualifying vehicle meeting the criteria above and is included at no extra charge.
Is there any extra maintenance required to maintain the warranty? No, you must simply complete all Manufacturers Recommended Maintenance as referred to in the owners manual.
Do I have to have all of my service completed at your dealership? No, our Award Winning Service Department will certainly service your vehicle, but you are not required to come here. To maintain the Warranty For Life you must perform the Manufacturers Recommended Maintenance and keep your records.
Where am I covered by the Lifetime Warranty? Coverage is effective anywhere in the U.S. including Alaska and Hawaii, as well as Canada. If repairs are needed and you are within 40 miles of a Gary Mathews Automotive Group Dealership, we ask you to bring it to us for repairs. If you move, or are away from home, just call and we will arrange repairs at a participating dealership near you.
Buy with Confidence: There are no hidden fees or gimmicks. Our dealership provides this service at no extra cost to you. We are building customers for life!
Dealership Disclaimer: 
*Warranty for life is a non-factory, limited power train service contract. Deductibles apply after factory warranty expires. Warranty is non-transferable and expires the day he/she sells, trades, or transfers ownership of the vehicle. Leased and fleet vehicles are excluded. New GTR Models and Diesel engine vehicles, and NV commercial vehicles are excluded. Pre-owned European imports are excluded along with: Land Rover, Porsche, Trucks over one ton, vehicles with alterations or modifications not performed by manufacturer; Gray Market vehicles, all limited production, exotic, or custom vehicles, BMW, Volkswagen, Mercedes, MINI, Jaguar, Chevrolet Camaro Z28, all vehicles equipped with a diesel engine, Chrysler SRT8 Vehicles, Ford Shelby GT Mustang all excluded. All vehicles over 50,000 miles are excluded. Not applicable on prior purchases. See policy in store for details of coverage.
Commercial Usage is prohibited: Vehicles cannot be used for competitive driving or racing, police or emergency service, principally off-road use, snow removal, carriage of passengers for hire, commercial delivery/service/repair, rental purposes, towing a trailer or another vehicle unless your vehicle is equipped for this as recommended by the Manufacturer.
Covered Components: Components covered under the Lifetime Limited Powertrain warranty will be the exact same as the Factory "Powertrain" Warranty. Parts and labor are included for all covered repairs. Damage caused to the vehicle by you or any third party, may void the warranty.
This information on this page is intended to provide only a overview of the Gary Mathews Motors Lifetime Limited Powertrain warranty Program. For exact coverage, exclusions and limitations of the Mathews Motors Lifetime Limited Powertrain warranty, please review the Mathews Motors Lifetime limited powertrain warranty form.
How State Law Applies: This warranty gives you specific legal rights, and you may also have other rights which vary from state to state.